Choosing a crossbow can be quite difficult for anyone who is not conversant with its key features. Besides assessing its features, it is imperative to evaluate the purpose of the crossbow. Understanding the purpose goes a long way in determining the right fit. The variety of crossbows in the market, however, can be quite overwhelming. But knowing what is available in the market is essential to making the right choice.
It is essential to assess the features if a weapon and ensure it satisfies your needs. Here are some features to consider when shopping for a crossbow.
FPS
The FPS of a crossbow is a parameter that seeks to define the speed or power of the crossbow. Also known as feet per second, a decent crossbow should have sufficient power to shoot for a range of up to 40 yards. As much as you might not need to shoot for very long distances, a crossbow, which offers a further reach, is ideal. Hunting crossbows, for instance, should have a velocity of up to 250 FPS.
Weight
You need to evaluate the weight of a crossbow. A decent choice should be both lightweight and compact. Most modern design meets this specification, and this makes them easy to carry or use for long hours. You also need to factor in the space requirements. Most experts suggest that the best crossbow should be compact and weigh at most 5.5 pounds.
Scope
Every experienced bow hunter understands the importance of using the best possible scope. A proper scope serves to ensure that you can pick up your targets well. Ideally, the scope of a crossbow will make the target appear as if it is right in front of you. The best scope should be able to hold at zero for some time, and it should have at least three reticles or dots.
Cocking System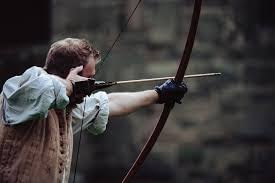 You should also assess the nature of the cocking system used by the crossbow. A decent system should silent. A noisy cocking system puts you at risk of scaring your prey due to the noises coming from the crossbow. A smooth and noise-free latching action is ideal.
As mentioned earlier, the options available in the market as far as crossbows are concerned is vast. Your choice should be informed by critical parameters such as arrow speed, weight, size, and build quality.